This customer wanted something a little different for his E-Type. Per his request, we've fabricated a special exhaust system: the head pipes feed into a large, single collector pipe which then flows directly into the muffler. From there, the dual outlets on the muffler route directly to the tail pipes. No resonators here!
Custom exhaust fabrication in progress.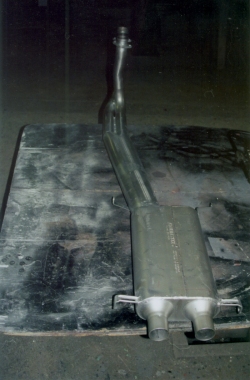 This view shows the muffler's dual outlets.